Linda's Loving Pet Sitting: Willow Glen, Santa Clara, Los Gatos, Saratoga, CA
Service Areas

Campbell
Los Gatos
San Jose
Mountain View
Los Altos
Willow Glen

Upcoming Events
Client Testimonials
"Linda has been taking care of Duke, my 2-year old golden retriever since he was a little puppy. Linda has been great. She's very loving and caring. She's a true animal lover and beyond walking, running, and playing with the dog, she also cares about the pet's health and welfare. I am very lucky ...
Bing Liem
Jan 30, 2013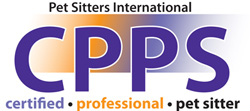 Professional Pet Sitter in Santa Clara, CA serving Campbell, Los Gatos, & Surrounding Areas
With over 10 years of pet sitting experience, Linda's is the best local pet sitter and dog walker. My love and devotion keeps growing, so when I am taking care of your special pets, you will feel confident that they will get excellent pet sitting services. They will receive lots of love and exercise. The most important thing is they will be in safe hands. We also offer dog walking and overnight pet care.
About Choosing the Right Pet Sitter
Leaving your beloved pet in someone else's care can be daunting. This is why finding a local pet sitter in Santa Clara who has the ideal combination of skills and affection is essential. There are some important things you need to consider when looking for a pet sitter, including:
A Good Reputation - If you're looking for a reliable dog sitter in Los Gatos, the best thing that you can do is ask around for a reputable pet sitting service. The recommendations and referrals of your friends, relatives, and fellow pet owners will be invaluable to your research.
A Lot of Experience - The experiences of a pet sitter can help you gauge if they are reliable. Ask your potential dog sitter in Los Gatos if they're also pet owners or inquire about their long-term relationships with other clients.
Insurance and Bonding - It is important to get a dog sitter who is licensed, insured, and bonded so that you can rest assured that your pet is in good hands. Meeting these requirements is also proof that you're dealing with a professional.
Additional Services - A great pet sitter can offer other services on top of the usual pet walking, playing, and feeding expected from them. They should know how to administer medication and first aid. They should also be familiar with nearby vets, in case of an emergency. Experience in pet grooming is also a plus.
Why Use Linda's Pet Sitting Service?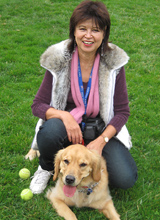 -Licensed, insured and bonded
-Over 10 years of pet care experience
-Work with dogs, cats, rabbits, fish & guinea pigs
-Adept at giving medication and insulin injections
-Dog walking and trips to doggy parks
-Basic command training for puppies
-Bathing and face trimming, worked at Petco in grooming department
-Excellent referrals
-Daily visits
-Continuous education on pet care
-CPR certified
-Specializing in pet nutrition
Looking for a great pet sitter in Los Gatos, Campbell, and the surrounding areas? Linda Sue Pet Sitting Service offers the best pet care for your beloved dogs, cats, and other household animals when you're not around. Linda Sue also accommodates pet owners in San Jose, Mountain View, and Los Altos.